The FOOD Zone is a place with consumer trends presentation. a wide review of offers. It is also a place of the promotion of the Polish food industry.
FOOD ZONE
meat and meat products,
dairy products
fish and fish products
baked goods,
fruits, vegetables and mushrooms, processed fruit, vegetable products
mineral waters and non-alcoholic beverages
fat and oil making industry products
healthy and ecological food
coffee, tea, herbs, spices and seasonings
spirits and yeats industry products
WHO VISITS THE ZONE?
Every year, the FOOD zone at POLAGRA is visited by tens of thousands of professionals from around the world, looking for new products, inspirations, and above all focused on concluding long-term contracts. This is an important event in the development of new export perspectives, in which the Hosted Buyers program plays a key role, thanks to which managers of retail chains as well as wholesalers, distributors and importers of food from outside Poland can take part in the fair on very preferential terms.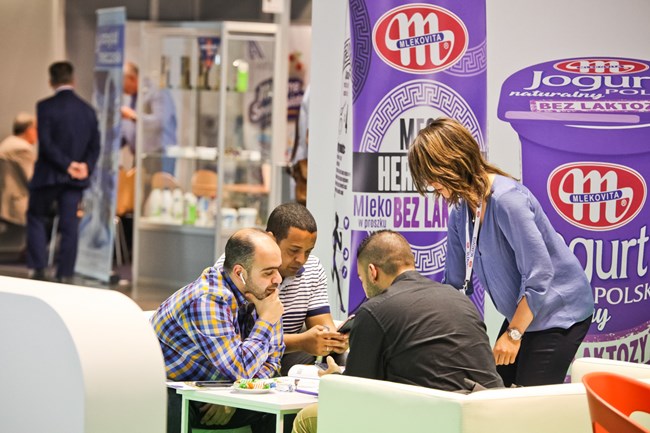 SPECIAL EVENTS
The exhibition is accompanied by industry training dedicated for both: food producers and food distributors, which concerns new legal regulations or marketing solutions for entrepreneurs from the food industry. Discussion panels with experts on changes in consumer behavior and nutrition trends also take place.