Two years of promotion at POLAGRA. For decisive discounts and price guarantee!
Rising costs of goods and services mean that companies incur higher and higher operating costs. However, in May, POLAGRA exhibitors can guarantee the best prices for participation in this year's edition and a guarantee of maintaining them in 2024. How can they do it?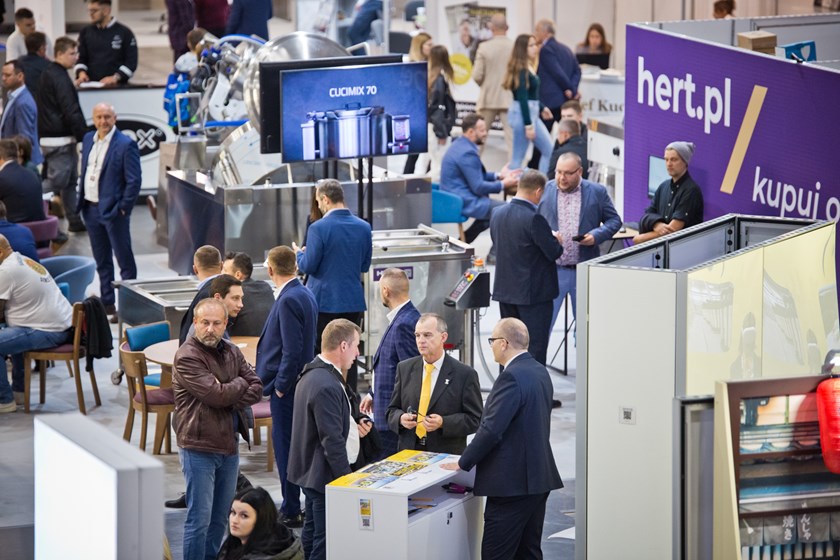 There has never been such an offer at POLAGRA! Customers who decide to present their company at the Poznań food industry fair by May 31, 2023 and declare their willingness to exhibit next year will receive preferential prices, including a 10% discount on space and a guarantee of maintaining prices for the year. Why take advantage of the offer of the Poznań International Fair?
Stay ahead of the competition
The POLAGRA food industry fair is a place where representatives of various segments related to the food industry have been meeting face to face for years: food producers, suppliers of technology for its production, as well as representatives of the HoReCa sector. And since 80% of professional visitors are decision-makers, it is in Poznań that business decisions, crucial for many enterprises, are made.
Just a few months before the event, a large group of market leaders joined the group of exhibitors. It is worth mentioning companies such as Unox, IBIS, Jackowski, Craemer, Comef, Wittgas, Sinkoplex, KRN Heat Exchanger, WITT-Gasetechnik, Chemaxpol and ChemaN.
Market leaders know what they are doing. Quick notifications enable them, among other things, to negotiate the best places in the pavilions and the lowest prices. It is worth following in their footsteps and joining the group of POLAGRA exhibitors until May 31, 2023.
A quick decision pays off
Just in May, the organizers of the POLAGRA fair prepared a promotion for customers who decide to cooperate a little longer.
Exhibitors who register their participation in this year's POLAGRA fair by the end of the month and declare that they will exhibit there in 2024 will receive a 10% discount on the area. The decision and declaration will also ensure that the current year's prices are maintained.
It is therefore worth asking for an offer as soon as possible or contacting the fair team.
Any questions? Contact us!