An important event in the confectionery and ice cream industry
At the end of February, the Expo Sweet confectionery and ice cream fair will begin in Warsaw. This event, cooperating with the POLAGRA fair, will last from February 26 to March 1.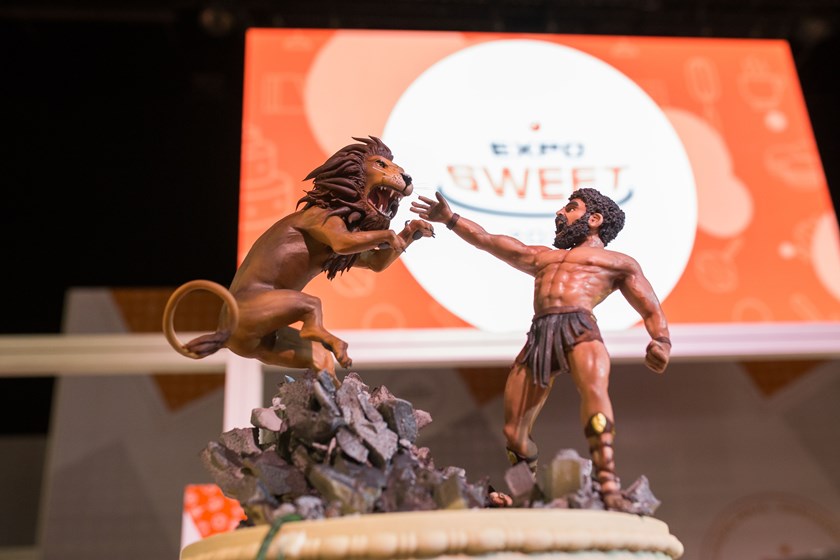 This year, Expo Sweet is back in full size, occupying all four halls of the ExpoXXI exhibition center in Warsaw. "All major exhibitors from the industry have confirmed their participation. "Although many have had a very difficult year behind them, everyone assumes that this will be a turning point and the economy will gain wind in the sails again" - inform the organizers.
In addition to the exhibition offer, competitions, shows and thematic lectures are planned.
Every day with a leading theme
Sunday, February 26 is cake day. At the Championships Forum, there will be an exhibition tournament of decoration masters. Monday, in turn, is the "day of ice cream", during which the Polish Ice Cream Championships will take place. On Tuesday, February 28, the creators of the best desserts in Poland will compete. On the last day, the young generation of confectioners will compete.
At the same time, the Confectionery Decoration Competition, which received over 120 entries from six countries, will last for four days of the fair.
Training and workshops
A training room will be located next to the Championship Forum, where lectures on energy saving and alternative power sources for bakeries and confectioneries will be held.
Confectionery world champion Roberto Lestani will lead shows entitled "Confectionery - from the basics to the world championship". Contestants participating in the Polish Ice Cream Championships will conduct practical workshops on the production of ice cream using natural ingredients, and Polish representatives preparing for the World Championships in Cake Decoration in Milan will conduct demonstrations on the preparation and execution of master decorations.
That's not all, because at Expo Sweet you will be able to see the work exhibited at the World Chocolate Maters in Paris and the work that the representatives of Poland won the fourth place at SIGEP (international fair of craft products) and many other attractions.
How to reach, how to register?
The Expo Sweet fair will take place on February 26 - March 1, 2023, at the ExpoXXI exhibition center in Warsaw, at ul. Prądzyńskiego 12/14. Close to Warszawa Zachodnia train station, from ul. Tunelowa, free market buses will be waiting.
Tickets and passes to Expo Sweet as well as details and registration for trainings or specialist shows at exposweet.pl.
Expo Sweet cooperates with POLAGRA. The latter will take place on September 27-29 in Poznań and gather representatives of the confectionery and ice cream industry among hundreds of exhibitors.