For bakeries, confectioneries, gastronomy and the food industry. HERT on POLAGRA Fair
Production of high-quality food while optimizing costs and improving or automating the production process and continuity of production? Such machines for the food industry are offered by HERT - another POLAGRA exhibitor.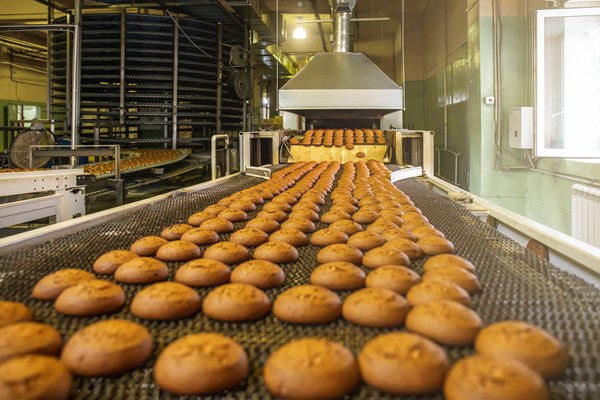 HERT offers machines for bakeries, confectioneries, gastronomy and the food industry from renowned global producers. "We ensure that they are included in the production lines and combined into an efficient production" - we read on the website.
Equipment for the food industry
The company provides services in the field of configuration selection, ordering, transport and assembly of machines in a production plant and their implementation for food production. He specializes in the design and implementation of bakeries, confectioneries as well as production and technological lines. Provides service and offers repair of machines. He is also involved in the design and implementation of arrangements and equipment for bakery, confectionery and butcher shops.
Regardless of what you produce or what food you sell, at HERT we will find solutions tailored to the nature of your business! We supply and implement machines for the food industry - our offer is addressed primarily to the owners and managers of the production of bakeries, confectioneries, cafes, restaurants and delicatessen plants "- we read on the website.
For the bakery
The company works with experienced machine manufacturers with an established position on the market, who use both well-known and proven and innovative solutions based on the latest scientific and technological achievements. As a result, at HERT, we offer modern, energy-saving, hygienic and comprehensive bakery equipment.
For the pastry shop
HERT also offers comprehensive confectionery equipment. It provides machines, devices, tools and accessories that meet the production needs of the majority of the confectionery assortment, which work well in Polish production conditions. Our installations are characterized by high repeatability of the results obtained, and the precise, fast and efficient work allows for real savings "- write HERT representatives.
For gastronomy
Gastronomy equipment at HERT includes mainly thermal processing (ovens, pressure and vacuum cooking boilers, pans), solutions for dosing all liquid and semi-liquid masses, smooth and with particles. It also deals with the preparation room, i.e. washing and shredding vegetables or fruit, and the automation of the processes of forming products from meat, groats and vegetables. The offer also includes packaging and palletizing equipment for various sectors of the catering industry.
HERT is a distributor and representative of WP Bakery Group, GHD Hartmann, Rademaker, Bakon, Rheon, Jeros, Komza, Unifiller, Innova, Dubor, Langheinz, Ohaus, Kempf, Bico, Albhorn, Ringoplast, Drutec.