More than a reward. The Gold Medal will promote your company
Campaigns targeted at visitors and exhibitors, information in the media, galas and conferences, consumer voting - these are only some of the benefits for the Gold Medal winners awarded to POLAGRA exhibitors. The Gold Medal is an excellent promotion tool for each exhibitor.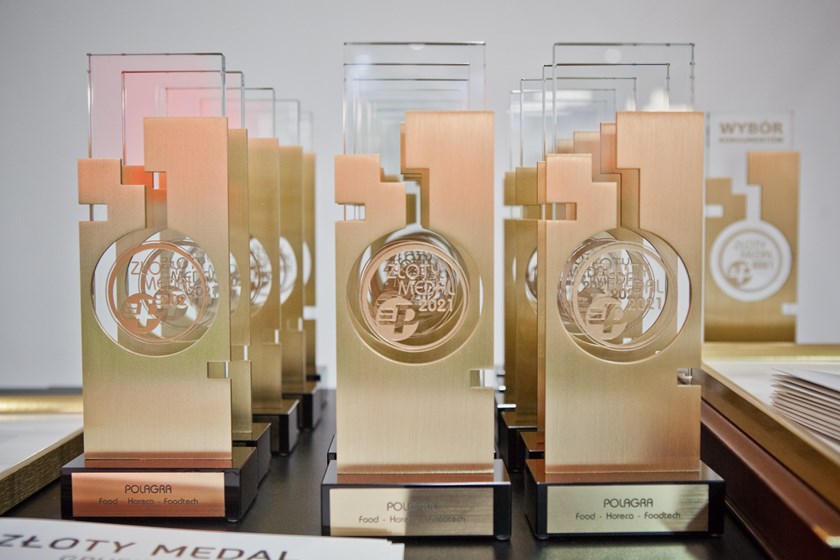 The Gold Medal of the MTP Group is much more than an award. This distinction is part of the strategy promoting innovation in the food industry. Every year, almost 500 products enter the competition. This prestigious distinction is awarded to those meeting the statutory criteria and receiving positive recommendations from a professional jury.
After the Competition Jury's verdict and awarding the Gold Medals to selected products, the next stage of competition begins. The representatives of the food industry and consumers also vote in a separate competition, the Consumers' Choice Gold Medal.
Gold medalists, exhibitors at the POLAGRA fair, during which the award ceremony will take place, will receive, among others a set of promotional materials and benefits from Grupa MTP. Product applications are accepted until August 15th.