Main information about the Polish food market.
It is expected that in 2020 the value of the food retail market in Poland may increase by over PLN 11 billion and exceed PLN 300 billion.
Long-term food market forecasts are positive and indicate increases of at least 3% until 2024. The fastest increases will be achieved
in discount channels, convenience stores and shops at petrol stations.
Source: https://www. consciousoscihandlowe.pl/artykuly/w-2020-r-wartosc-rynku-handlu-zywnoscia-w-polsce-m,57466
FOOD EXPORT & IMPORT IN POLAND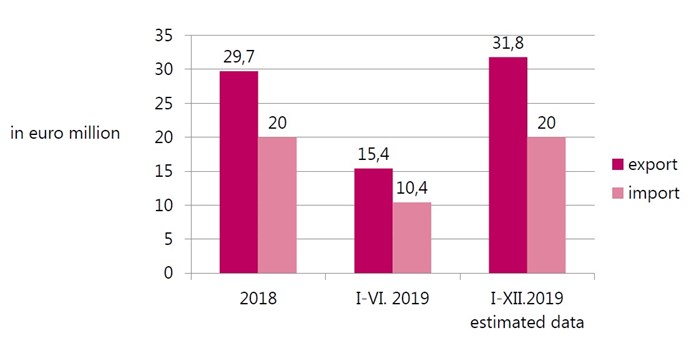 TRENDS IN FOOD CONSUMPTION
CONSCIOUS NUTRITION: giving up sweet bars, fast food / searching for healthy alternatives to snacks / personal preparing dishes
CONSIOUS CONSUMPTION: paying attention to the ingredients of products / searching for products prepared on the basis of traditional recipes
ZERO WASTE
RESTRICTING THE CONSUMPTION OF MEAT PRODUCTS
FASHION FOR HEALTHY EATING STYLES
OPENNESS TO NEW TASTES
TRADITIONAL TASTES IN MODERN FORM