The machine has started! Summary of the first day of the POLAGRA fair
Industry specialists met in Poznań to talk about the challenges of the food market and the HoReCa sector.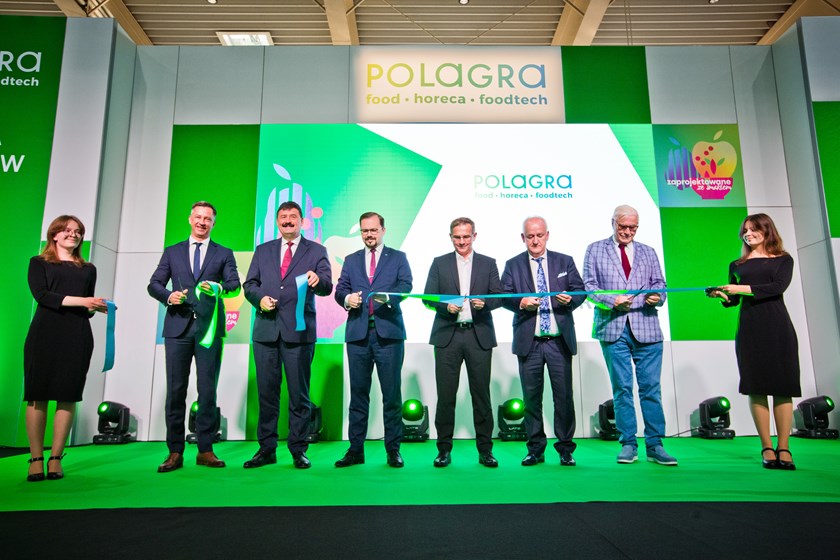 Nearly 200 exhibitors from over 30 countries are participating in this year's POLAGRA fair. In addition to hours of talks, debates and exchange of experiences, devices that create new trends are presented. The place was made available for three days for industry specialists to exchange practices and take full advantage of the fair's opportunities.
A space for development and learning
POLAGRA is a place of inspiring conversations and debates, which are still in full swing this year. The situation on the food market was discussed by, among others: Deputy Minister of Agriculture and Rural Development Ryszard Bartosik, Paweł Meyer. Deputy Chief Veterinary Officer and Witold Choiński, president of the Polish Meat Association.
The second debate concerned food safety in logistics, transport and restaurants.
On the first day of POLAGRY, the Healthy Bread Bakery Forum started - along with demonstrations by master bakers, tasting, and many conversations about healthy bread.
And tomorrow, visitors will be able to take part in four training sessions conducted by lawyers. The topics will touch on many problems that professionals in the industry encounter on a daily basis.
Let's fight... let's go!
Together with the POLAGRA fair, the kitchen competition of the finalists of the Polish Culinary Cup began. The competition will last until Thursday, and the winner will be selected during a gala. Each of the finalists was not there by accident - they had been working for this distinction for many months so that they could compete for the title of the best of the best during the KPP.
Master Baker is another competition whose finals take place during the POLAGRA Fair. From Thursday to Friday, the finalists will present their culinary skills in 4 categories: professionals, students, amateurs and members of Rural Women's Clubs. Tomorrow, professionals and students will be the first to compete.