They are already exhibitors. Which companies have announced their participation in POLAGRA fair?
Thousands of visitors, three showrooms and several hundred exhibitors, among which there are always market leaders. This year will be no different. Check which companies are already among the POLAGRA 2023 exhibitors and find out why it is worth joining them now.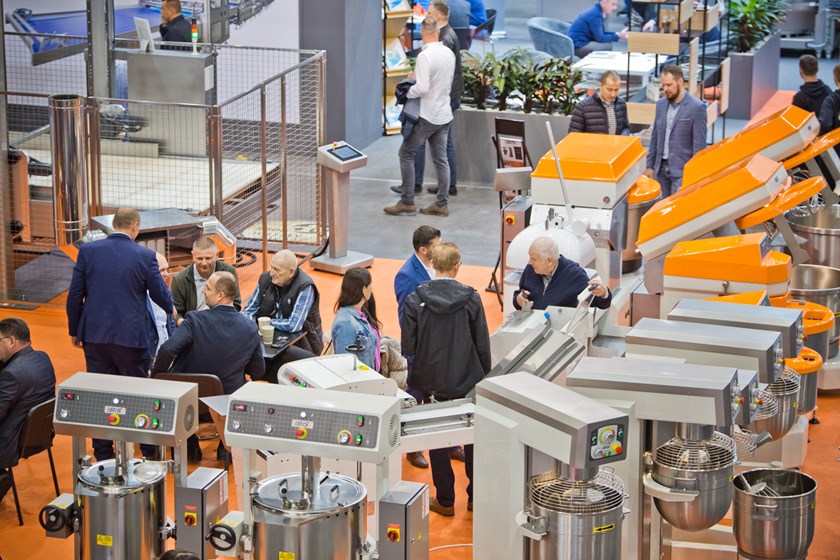 The combination of three POLAGRA fair zones at one time and place makes it possible for representatives of companies from every link of the food supply chain to meet at the Poznań International Fair. This meeting includes for breeders, distributors, sellers and technology providers.
Technology leaders
MEYN manufactures machinery and equipment for the food industry. On the Polish market, it also manufactures other elements and devices for customers - from simple elements, through design, to the construction of complete installations for assembly.
KRN, in turn, is one of the leading manufacturers and exporters of copper and aluminum pipes as well as aluminum condensers and evaporator coils.
Another exhibitor at POLAGRA 2023 - Szlachet-Stal Sendalscy - deals with the production of machinery and equipment for slaughtering poultry, which are sold not only on the Polish market, but are also exported, among others, to to Germany, the Netherlands, Lithuania and Ukraine.
Sinoplex, a Polish manufacturer of reliable solutions in the field of innovative heating techniques, has joined this group.
Security Leaders
Packaging control is one of the priorities in food production. COMEF, which has once again become an exhibitor at POLAGRA, will provide solutions in this area.
WITT also joined this group. The company's products are used wherever gases are used on an industrial scale, i.e. also in the food and beverage industries.
The processing of delicate raw materials in the meat, bakery and confectionery industry requires hygienic conditions at the highest level. CRAMER takes care of these, sets quality standards for hygienic storage and transport of food, including fish.
Global Food Hygiene, in turn, is a leader in the supply of disposable clothing protecting the head, body, arms and legs, as well as foil products, dosing systems and cutting tools. The company also offers the service of professional analysis of needs and consulting in the field of optimization of solutions contributing to the efficiency of processes implemented in food enterprises.
Leaders in the baking industry
Existing on the Polish market since 2003, the Jackowski company offers baking machines and ovens that go to confectioneries and restaurants.
IBIS, a company with many years of experience in the production of baking machines, is operating in this industry, equipping thousands of bakeries throughout Poland and one of the major exhibitors of the previous POLAGRA fair.
Participation in the POLAGRA 2023 fair was also confirmed by ChemaN. It is a manufacturer of high-quality clothing for gastronomy. Thanks to cooperation with chefs and restaurant owners, he creates modern, fashionable collections for them. He also collaborates on the Polish Culinary Cup, dressing its participants and jurors.
The Ministry of Agriculture and Rural Development and Mlekovita - a company that has won several dozen Gold Medals of the MTP Group in recent years, will also have their stand.
There are still a few months left until POLAGRA. However, in order to ensure the best possible place in the pavilion, it is worth joining this group of exhibitors now.