CREAMER solutions facilitate the transport and storage of food
CREAMER is a leading manufacturer of reusable plastic products for transport and storage. It is also another POLAGRA exhibitor.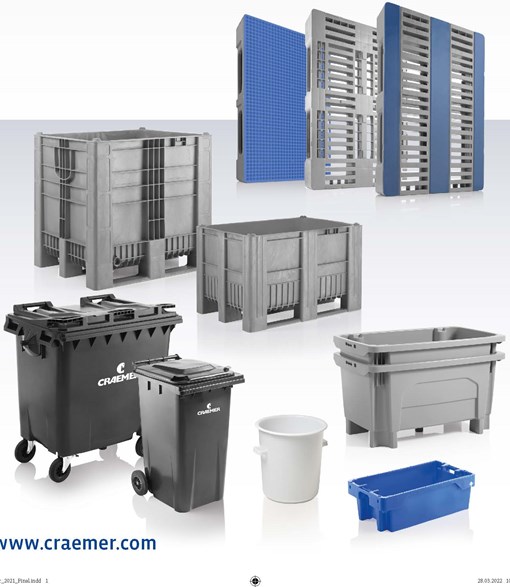 The Germany-based Craemer Group is one of the world's leading manufacturers of long-lasting, reusable plastic products for materials handling with over 50 years of experience. Next to high-quality pallets for various applications, Craemer produces a wide range of storage and transport containers – from bins, tubs and buckets to pallet boxes. All Craemer products offer field-tested quality and are made from high-quality polyethene that comply with strict requirements.
The family-owned company was founded in 1912 – for the processing of metal. In 1958, Craemer opened a new business activity for plastics processing, starting with the injection moulding of large containers. In 1967, Craemer was awarded a patent for the world's first plastic pallet moulded in one shot. Today, Craemer is globally recognised as a specialist for metal forming, plastics processing and tool making. The group has four production sites in Europe and a global network of partners and its own sales offices. In 2020, Craemer employed around 1,000 staff and achieved a total operating performance of around 300 million Euros.
More info at www.craemer.com