The Bakery Forum - Healthy Bread
Shows of masters, talks and tastings of high-quality pastries - the Healthy Baking Forum will take place during the Polagra 2023 fair. This is the next edition of the event, during which masters share knowledge, educate and infect with passion for baking.
The Bakery Forum Healthy Bread is especially addressed to people associated with the baking industry, such as professional bakers, confectioners and students of vocational schools specializing in baking and confectionery.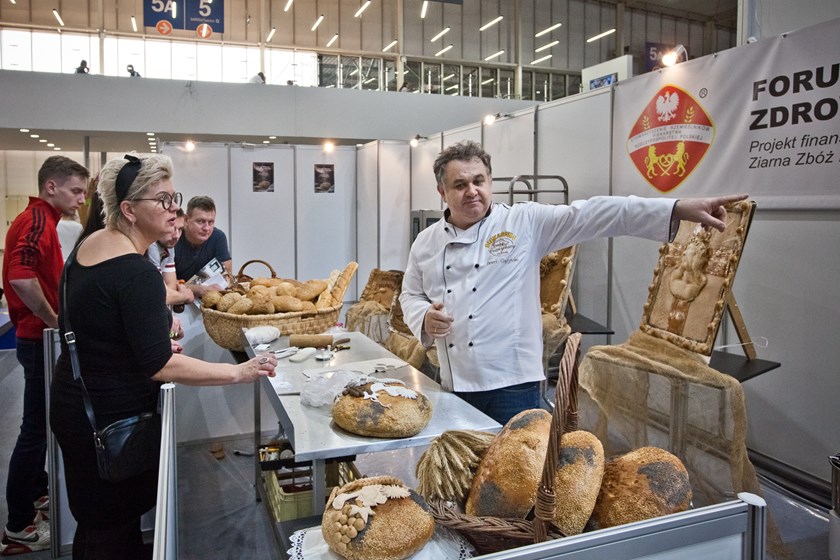 Photo: Healthy Bread Bakery Forum, 2022 edition
The main attraction of the Baking Forum - Healthy Bread will be a specially prepared baking zone, located on the POLAGRA fairgrounds. This is where, first of all, there will be shows of baking masters who will share their knowledge and experience, enriched with high-quality bakery products. Craft presentations will be enriched with information on the proper selection of ingredients, technology and the role of bread in a healthy diet. The organizers emphasize that their goal is to transfer knowledge not only between professionals, but above all to enable students of vocational schools and technical schools to improve their qualifications in the baker's profession.
The combination of knowledge provided during the lectures and delicious pastries that are made during the Forum will certainly arouse the appetite for Polish, wholesome bread among all participants of the Fair, help raise consumer awareness and dispel myths related to bread.
The organizers of the Baking Forum - Healthy Bread are the Wielkopolskie Circle of the Association of Bakery Craftsmen of the Republic of Poland and the Guild of Confectioners and Bakers.