Congress POLAGRA EXPORT MEETING
The congress aiming to promote Polish food industry is going to be held on October 5th, 2021.
Main subject of the event will be Polish food promotion in foreign markets increasing competitiveness of domestic products in the EU and other countries. Event's schedule include exhibition of different product groups with special regard to diary and meat, discussions and B2B meetings.
Participation in the Congress is free for all POLAGRA guests with entry ticket or invitation.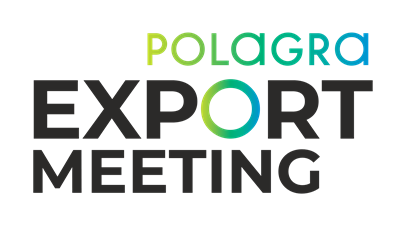 CONGRESS PROGRAM (as of September 24th, 2021)
10:30     Opening
10:45-11:45 Export potential of the Polish food sector
Main export directions of the Polish food
Polish food export results 2019-2020
Polish top-export products – the key to success – presentation by representatives of food associations
11:45-12:15 Export perspectives for agricultural and food sector
Opportunities and threats for the Polish food and different food products export
Perspective markets
Product patriotism in foreign markets
Diverse export directions beyond the EU as a chance of sales increase of the Polish agricultural and food products.
12:15-12:45 How to effectively sell Polish food products outside Poland?
Exporters and Marketing Experts debate
Is Polish origin always an advantage?
Creating a brand in the culturally different markets
Cultural differences – how to be prepared?
13:15-13:45 Tools and services supporting export
Co-financing of export activities
Governmental and institutional export support
Current and future EU co-financed food industry promotional programs
Congress' partner/sponsor presentation
13:45-14:15 Changes in international trade in 2020-2021. Forecast for the upcoming years. 
Expert debate summarizing social and economic key-events, and their impact on the international trade (Brexit, COVID, supply chains, change in consumers' habits, new chellenges)
The event is supported by the Ministry of Economic Development, Labour and Technology.
Take the opportunity and participate in the Congress if you are:
Polish food producer
Polish or foreign food industry association or organization representative
Representative of governmental institution supporting export of Polish food
Consulting expert, representative of research agency or financial institution
Foreign food distributor