POLAGRA is an event with the longest tradition, dedicated to food industry and HoReCa sector. It's distinguished by the diversity, scale and business quality of its participants, making it a perfect base for development of business relations both domestic and international.
The organizers of this most recognizable trade fair announced in April that well known events -  POLAGRA FOOD, POLAGRA TECH along with POLAGRA GASTRO and INVEST HOTEL – are going to be organized from now on, under the joint and stronger brand name – POLAGRA. – We want to derive from POLAGRA's historical potential in creating an event that will bring maximum inspiration, new business opportunities and will become a must for food producers, buyers but also restaurants owners, hotel facilities – says Dariusz Wawrzyniak, MTP Product Group Director.
This year's POLAGRA according to its new theme will consist of three thematic salons: FOOD, FOODTECH and HORECA.
FOOD salon will be tempting with food products responding to consumer preferences where numerous meat and dairy producers will present their offer but companies representing other sectors, including fruit and vegetable processing, sweets, spices, drinks, vegetarian and functional foods will also complete the exhibition.
FOODTECH salon will let our visitors to get acquainted with the new technologies allowing to keep the highest food producing safety standards. Exposition area will be filled up with machines and equipment used in food sector, especially in baking and confectionery. Food packaging innovations will also find their spot.
Manufacturers and distributors of equipment,  devices and even whole equipment concepts improving work of catering facilities such as for restaurants and hotels are invited to participate in HORECA salon.  
Special inspiration zones will be designated within all three salons. One of them will be Eco&Organic dedicated to producers and distributors of eco food, interested in broad cooperation based on deliveries to retail chains.
As in previous years, the exhibition will be accompanied by an interesting program of events, including workshops and debates concerning food industry condition and new opportunities for its development, as well as cooking shows and other competitions. - Recent months have brought huge challenges for the industry related to companies basic activity and sales strategy. They will continue affecting business in the near future either. Changing regulations or consumption models will influence the activities of the sector too. I believe that during POLAGRA together with invited experts, we will be able to discuss the most pressing problems in the industry and find the best solutions for them – says Dariusz Wawrzyniak.  POLAGRA is an international event.
Key role in this trade show plays MTP's "Hosted Buyers" programme which was attended by entrepreneurs willing to commence trade cooperation with Polish food producers. Starting this year Polish producers will be additionally supported by promoting their export potential on a brand new contacts exchange platform BuyPoland.pl.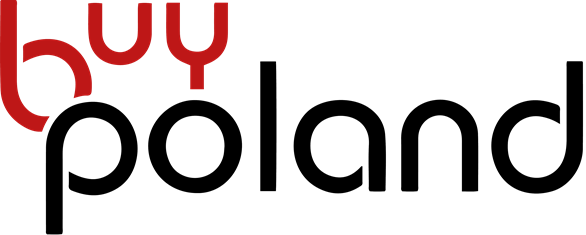 BuyPoland.pl is an efficient tool created to support foreign entrepreneurs in finding products and services suppliers from Poland. The platform is widely promoted by Polish missions abroad and its functionality is recommended to business clients from all over the world by MTP representative offices.   Such combination of trade fair events in which face to face meetings are supported with all year long promotional activities, makes POLAGRA 2020 an event of not only culinary but also business discoveries. For all food producers this is going to be the best place to gain new business contacts in CEE and for visitors a great possibility to learn about trends, innovations and solutions which common feature is taste.